Sustainable

All the members of Shinhwa Construction have high understanding and interest in sustainable development.
Shinhwa Construction keeps doing researches on the effects of construction works on environment, and on how to reduce the effects.
HOME
Sustainable > Quality Management
"We are Shinhwa Construction Co. most favored by customers."
- Implementation of Zero Quality Risk -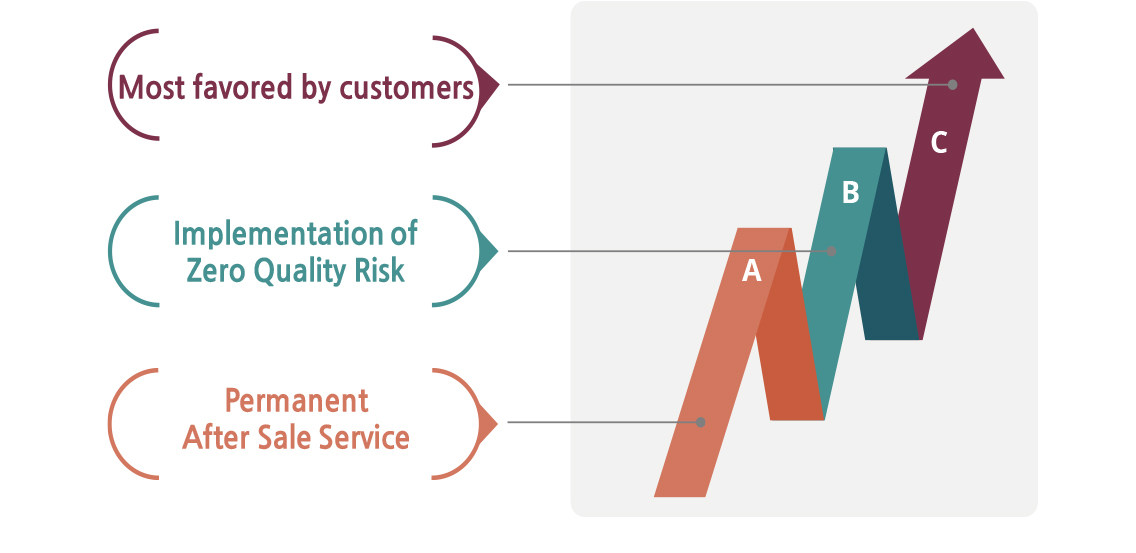 To make Shinhwa Construction Co. the company most favored by customers, all of its members try their best to realize 'zero quality risk'
by doing continuous feed back and exchanges of opinions to improve the quality of products.
In addition, by putting energy in permanent after sale service, Shinhwa Construction tries to be the company which faithfully serves its customers.
Shinhwa Construction Co. will try its best to provide its customers the highest values and to be the company most favored by customers.